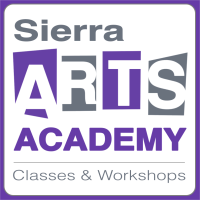 Sierra Arts Foundation Academy
Young Artists Classes

A series of classes designed for kids ages 6-12 who have a desire to expand their natural artistic talent.  The objective of these monthly two hour hands-on art classes is to provide elementary aged students with an opportunity to learn the basic fundamentals of fine art while being introduced to various art mediums and techniques.
Each Young Artist Class is $20
Adult Pyrography Workshops

The Pyrography Workshops are designed to introduce participants to various pyrographic tools and techniques based on the subject matter.  Participants will learn about various line techniques, textures, composition principles and color application.
Comprehensive handouts and materials are provided. Each Pyrography Workshop is $45