Dia de los Muertos: Group Exhibition
October 2, 2021 @ 8:00 am

-

October 30, 2021 @ 5:00 pm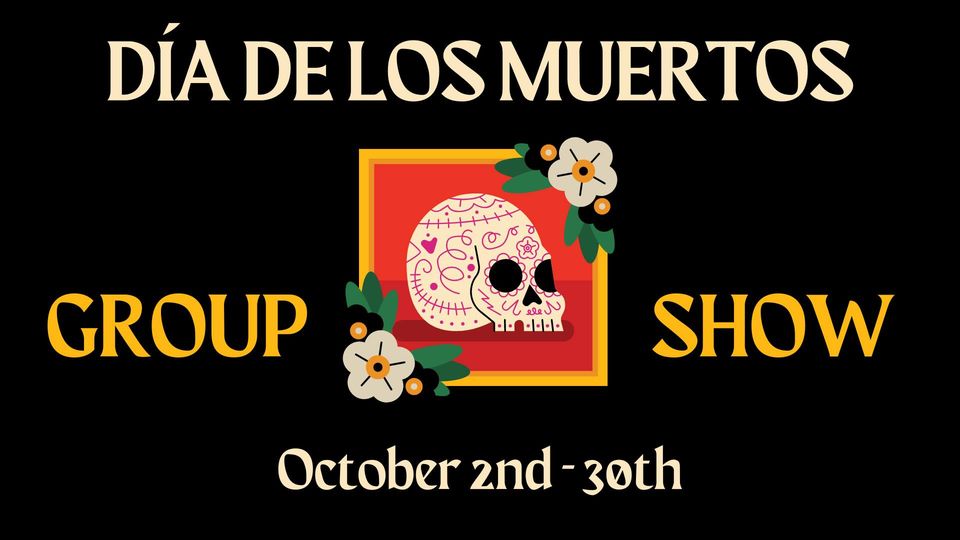 To celebrate the cultural experience of the Día de los Muertos holiday, The Depot Gallery is happy to host this group exhibition.
Special Featured Artist: Gilbert Leiker
Peter Rhode
Mike Bond
Ethel Mays
April Gratrix
Maria Dante
Pan Pantoja
Robin Ruybalid
Todd Paige
Rob Garrett
Zoe Bray
Sheri Leigh O'Connor
Rachel Lambin (Cross) + Debbie Lambin
Char Hadwin
Nick Noyes
Naomi Divine
Clint Hohenstein
Dale Slingland
Nicole Ashton
Sheyanne Taylor
Chelsea Houston
Día de los Muertos is a Mexican holiday celebrated throughout Mexico. The multi-day holiday involves family and friends gathering to pray for and remember friends and family members who have died, and helping support their spiritual journey. In Mexican culture, death is viewed as a natural part of the human cycle. Mexicans view it not as a day of sadness but as a day of celebration because their loved ones awake and celebrate with them. Join us to celebrate several local artists' interpretation of this magical holiday.
 EXHIBITION DATES: October 2 – 30, 2021
The exhibition is free and open to the public.
 GALLERY HOURS:
Thursday – Saturday from 12:00 p.m. to 5:00 p.m.
 ARTIST RECEPTION: Thursday, October 21st, 5 p.m. to 7 p.m.
We are following the recommendations of the CDC and requiring face masks only of those who have not received the Covid-19 vaccine.
The Depot Gallery is a collaboration with the City of Sparks and Sierra Arts Foundation and supported, in part, by the Nevada Arts Council and the state of Nevada.