July Members Show Call to Artists – Trash to Treasures
June 1 @ 8:00 am

-

June 15 @ 5:00 pm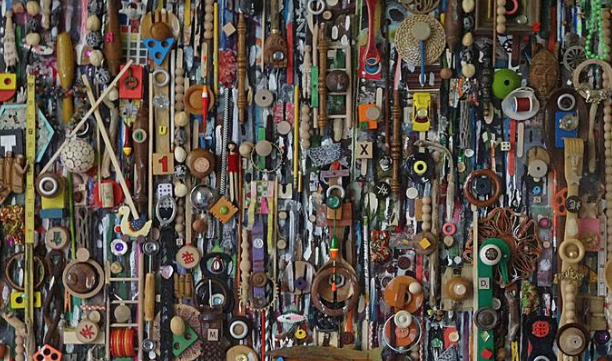 Trash to Treasures: Found Object Art, Upcycled, Repurposed, Recycled Art
This show, open to all artists, will be on exhibit at the Sierra Arts Gallery during the month of July. The theme of " Trash to Treasures" calls for artists to create art from discarded, unwanted or disposable items. The resulting artwork can include wall hangings, sculptures, fabric art, and mixed media 2-D work. All media will be accepted.  In collaboration with Waste Management we encourage you to use your recyclables:
Plastic Bottles & Containers – bottles, jars, jugs, and tubs
Food & Beverage Cans – tin, aluminum, steel food and beverage cans
Glass – bottles and jars
Paper – paper, newspaper, magazines, junk mail, Cardboard & Paperboard
Stretch your imagination and have fun!
DEADLINE to Submit: June 25, 2022
DROP OFF: Wednesday and Thursday, June 22 – 24 from 10-3 pm
and Saturday June 25, 12 – 3 pm
RECEPTION: Saturday July 16 from 12-4 pm
PICK UP: Saturday, July 28 from 12-4 pm
Submit 3 images for consideration. Number of images accepted will be based on total number of entries so everyone can have at least one image in the exhibit. We try to show all 3 if possible.
• Each photo should be labeled Artist Name/Title of Work/
• List of Images submitted as Word doc –
Artist Name/Title of Work/Medium /PRICE
(this will be copied and pasted for labels so be accurate)
• Accepted work must be LABELED on back: Artist Name/Title of Work/Medium /PRICE
And Wired to Hang.