Talisman Show by Gwaylon Leaf – ANNEX Gallery
June 15, 2020 @ 8:00 am

-

June 30, 2020 @ 5:00 pm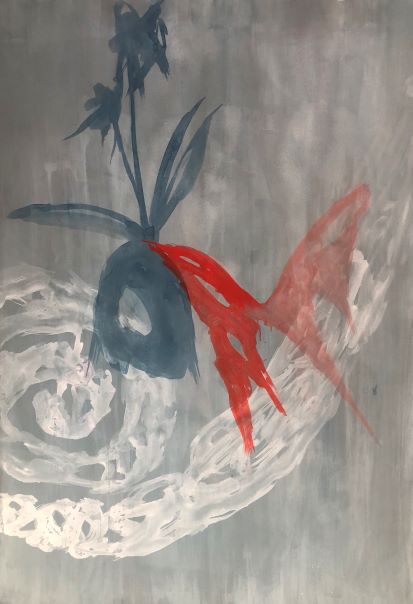 Butterflies exist as symbols of change
A perpetual cycle given life as an extant being
The uprooted lily finds the courage to bloom
Striving in the face of struggle
Despite adversity, the lily seeks the butterfly
One without the other creates void
Bruce Nauman once said, "Artists make the world a better place by revealing mystic truths."
Talisman are shapes, signs and symbols that contain intrinsic meaning.
Mundane forms can contain multitudes of meanings.
These paintings arise from meditations on signs and symbols that represent change and perseverance. I invite the viewer to use this space as a place to breathe and to contemplate on the meanings of their own talisman.