Nevada Day Art Sale!
October 23 @ 12:00 pm

-

4:00 pm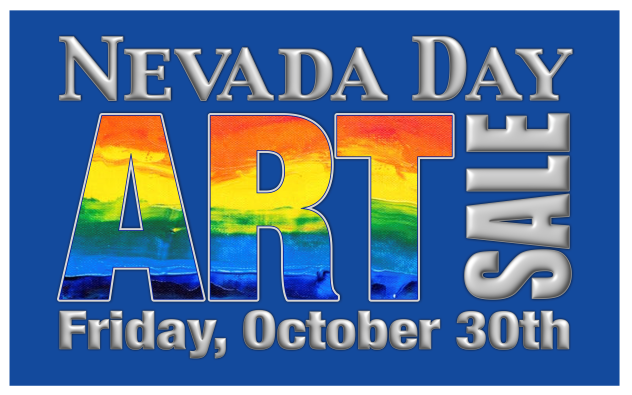 Sierra Arts Foundation Hosts Outdoor Local Art Sale on Nevada Day 
– Local art nonprofit brings sale to Pioneer Center for Performing Arts to support local artists during the COVID-19 pandemic –
Local artists will be selling their creations on October 30 from 12-4 p.m. at the Pioneer Center for Performing Art's Center Plaza in downtown Reno thanks to a partnership between the Sierra Arts Foundation, a Reno-based nonprofit committed to supporting artists and local art, and the Pioneer Center for Performing Arts. The outdoor event will be accessible to attendees complying with social distancing guidelines.
"The pandemic has drastically affected every artist's ability to sell their paintings, their sculptures, their theatrical productions," said Tracey Oliver, executive director of Sierra Arts Foundation. "Why not use this space and celebration of Nevada as an opportunity to support their efforts? Maybe update your home or office decor or get a jump on gift season and help local artists stay afloat right now."
Artists are required to reserve their spot at the art sale for $15, fees that will go toward permitting and proper security at the Pioneer Center, a venue hit hard by COVID-19. Several artists from the Reno-Tahoe region have reserved spots to showcase their creations at the sale, though the number of artists could increase.
Both Sierra Arts Foundation and the Pioneer Center for Performing Arts are taking precautions to ensure the safety of all those attending the outdoor sale while still providing revenue opportunities to local artists.
"These creatives are our neighbors, friends and family, and their very existence relies on people having access to their work," said Oliver. "What better way to celebrate Nevada Day than to help support those who keep our community vibrant every day?"
Contact val@sierraarts.org to participate or for more details.